Dog Agility training in Torbay (UK).....
Have fun, and build a better bond with your dog, in a relaxed and friendly training environment.......
Our main training location....
We also have an alternative outdoor venue we can use (near the Penn Inn at Newton Abbot) in winter – when it's dark in the evening, or conditions are too wet to use our paddocks. Ideal for die-hard enthusiasts who won't let the seasons stop them!
Fast forward to today and she has trained more handlers with their dogs than she's had hot dinners! Many have gone on to great success in competitions.
Jan is qualified as an LLAAB agility instructor. She also has a team of trusted and experienced trainers ready to assist with classes as and when required.
Latest Quintor news......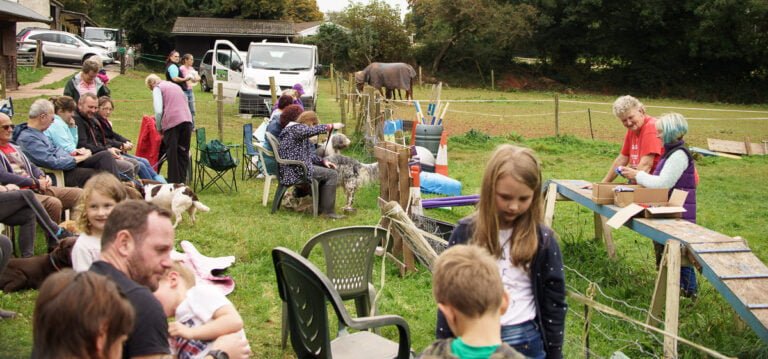 Quintor's latest fun day was held on 24 September 2017. Once again,.......
From our Facebook page (our daily updates)…..
Please click below to see more frequent news and updates from our Facebook page. You don't need an account with Facebook to see them, but you won't be able to add any comments or send us a message from there if you don't have one. 
What our customers say.....
Francesca Harris
2022-07-10
recommends
I helped start Quintor Dog Agility with Jan because my dog then was very naughty. I was very close to rehoming him as he would not listen to me and no matter what I did it just didn't seem to work. Jan is so patient with dogs and their owners and she gets to know both very well and what works best for both. Her lessons are fun first and foremost and are very rewarding in just a short time. Group numbers are small and Jan makes every person feel important. Unfortunately, Jack, passed away last August but what he and I helped to start continues to go from strength to strength!! Give Quintor Agility a go, you will not be disappointed and neither will your dog!!
recommends
We've been going to Jan for 8 years now - and I can honestly say that it's the highlight of our week. My boys love it, and so do I. Jan is just so patient - and she deserves a knighthood for her people skills! I haven't always been her easiest student, but she has persisted calmly and unwaveringly - and always gets through to me in the end (it can take a bit of doing 😂🤣). I suspect many would have become exasperated and given up long ago! Most of all, she makes classes so relaxed - and so much fun! It feels more like a social activity than a paid lesson - you almost don't realise just how much you're learning. Jan just has a knack of making sure you learn lots, at the same time keeping it lighthearted. Thank you, Jan 😘 As you know, doing dog agility is something I've wanted to do since I was a child and saw it on Crufts (the poor farm dogs, being made to go over the pony jumps!!); and that even influenced the breed of dog I chose when I was finally able to get a dog and pursue my dream. With you, it's been all I'd hoped for - and more!! I'm so glad I found you all those years ago - and the utter bonus has been the sheer number of other wonderful people I've met, and friends I've made, through going to Quintor.
Keirri Belight
2021-10-13
recommends
My 3yo dog and I have been going for nearly 5 months now. We started with nearly zero focus. Play, sniff, birds hedge everything was more exciting than me and the course! I was tearing my hair out because the odd flash of him doing it he was fab. With Jan's help we have got my boy thoroughly enjoying it. It's loads of fun for both of us. He can now focus for most of the class and is impatient for his go!! Agility has strengthened the relationship with my furry boy so much. Love it!!
Christine Powlesland
2021-08-14
recommends
What can I say. Amazing trainer, fun classes and awesome results with your bestest! Just an amazing place for a patient and positive trainer. Teddy and I love our training sessions. Thank you Jan x
recommends
Absolutely fantastic trainer! Jan is so knowlegable, patient and most of all, she makes it so much fun for both the dog and handler! The classes are brilliant, so much fun and great for making new like-minded friends. Excellent if you just want a fun way to bond with your dog but also if you want to progress to competitions. I have been going for 18 months and it's become a lifestyle more than a hobby so this review comes with a warning that agility is highly addictive! 😉
David Lawrence
2019-08-14
recommends
Friendly group, small classes, good fun for both dogs and owners
recommends
Absolutely love Quinton Dog agility. The Jan's are lovely so patient and caring. highly recommended 🙂
We have spaces available!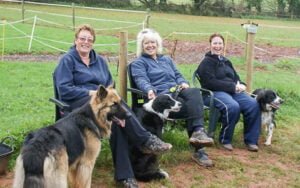 We offer group classes or (for an additional cost) 1-2-1 sessions.  Your first group session is usually booked as a block of 6.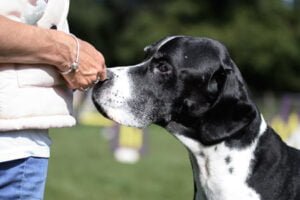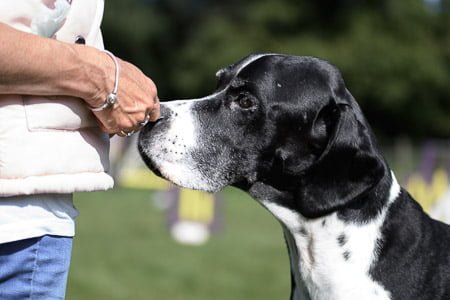 You are welcome to come along for a taster session before you sign up for any course or group class to it to see if you like agility, and want to train with Quintor!
More about coming to a class with us....
Have you read what you need to know about coming to a class with us (see 'Class Prices & Details')?
If you have, and you're ready to give us a go, then click below to be added to our list! It'll ask you for everything we need to know to find the best class or taster for you (eg details about your dog, your experience with agility and when you're available).   
Once we've received your application, we'll add you to our list and offer you the next suitable slot we have.   
Apply to go on our list...
Weekend classes are most in demand, followed by evenings.

Slots do come up fairly regularly, and we're constantly working to make more available. Please be aware, though, that it can take a bit longer to find a class for you if these are the only times you're able to attend.
A few photos from our archives....
Quintor hall of fame! A tribute to some of the wonderful dogs and handlers that Quintor have had the privilege to work with over the years.  (Hover or tap for description, click to pop-up image full size)
We have several amazing partners that we support, and who support us……. (hover for more information)
Your pets are in safe hands!
Branches in Torquay | Teignmouth | Newton Abbot
Quarry Vets are much respected and highly valued supporters of Quintor.
Helping the homeless pets of South Devon
When pets' lives fall apart, we're here to pick up the pieces and give them happy lives!
Quintor work very closely with our local animal shelter, Animals in Distress. More details below!
Why is agility so good for rescue dogs?

How do Animals in Distress operate?

What work do we do with them?
Rescue Dogs, Quintor & Animals in Distress
Photos that capture the beauty and spirit of your precious pet
Covering Mid- and South-Devon.
Paws 'n' Shoot are Quintor's official photographers.
The home of a dog-centred care approach.
Andy (Train Positive) is a locally, and nationally, renowned canine behaviourist.

He has worked with Jan (Quintor) for many years. If you can get him (he is in demand!), it's who Quintor recommend!
Breeders of beautiful collies, with fantastic temperaments!
Quintor has trained many Korsabian collies - and Jan has owned them herself. They come highly recommended by us!
The UK Kennel Club provide a lot of information about agility.
A good source of information about the sport.

You'll also find information here about competing in Kennel Club licenced agility competitions. The finals of KC agility competitions are what you see at Crufts.
The alternative to Kennel Club agility competitions.
UK Agility, known as UKA, is well worth a look if you're thinking of competing. Some prefer it to Kennel Club agility competitions!
Agility show diary, and lots more!
Primarily used by agility competitors to find shows, there's a lot more than that on AgilityNet! For example, you'll find items for sale, news, details of upcoming workshops and general information about agility on the site.